I recently published my fifth book, entitled, Inner Piece: Decluttering a Soul. It marks the 15th year of my writing, which I began soon after the sudden passing of my father. It is a compilation of essays and poems on mindfulness, school-life balance, work-life balance, and self-care.
I started writing more to cope with the feelings of grief over losing a parent. Grief is not just sadness. Grief is looking at one's life from a whole new lens. Grief is questioning everything you knew to be true. Grief is wondering what one's parent would think of them, what they would say to them, if they were still here. Grief needs space!!!
And so I carved out space into my life to hold the grief.
I started writing. On the bus or subway on the way to work. When there was a lull in patient load at my job. Early in the morning, when I woke up, after having vivid dreams sparking memories or insights.
I started writing and I never stopped.
My first set of writings was about adulting and the transition from student to professional. Five years after writing those I achieved my dream of finally publishing a book! It felt great!
I had set up a model for myself: Blog—on a weekly, sometimes daily basis— and then after a while, organize and compile these blogs to clearly articulate my life story.
My second book was about self-love and relationships. Specifically, the journey toward self-acceptance and recognizing it as the cornerstone to forming healthy relationships with others.
I delved into my first year of motherhood and the magic moments of bonding with my daughter in my third book.
Book number four took on a different feel, as I had recently begun writing more poetry. Inspired by events and emotions of the pandemic, it was appropriately titled, Pandemic Poetry.
Which leads me to book number five. I feel like Julie Andrew's character singing "Do-Re-Mi" in the Sound of Music, "Now you know the books I wrote, you can pick just any quote!"
But seriously, I am so grateful to be here continuing to share my story and my experiences with how mindfulness and self-care have helped heal me, and grow me into who I am, and who I continue to become.
I don't know your story. But what I do know is that we all deserve space to process the life events that have occurred and/or befallen us.
For within them, lies our greatness.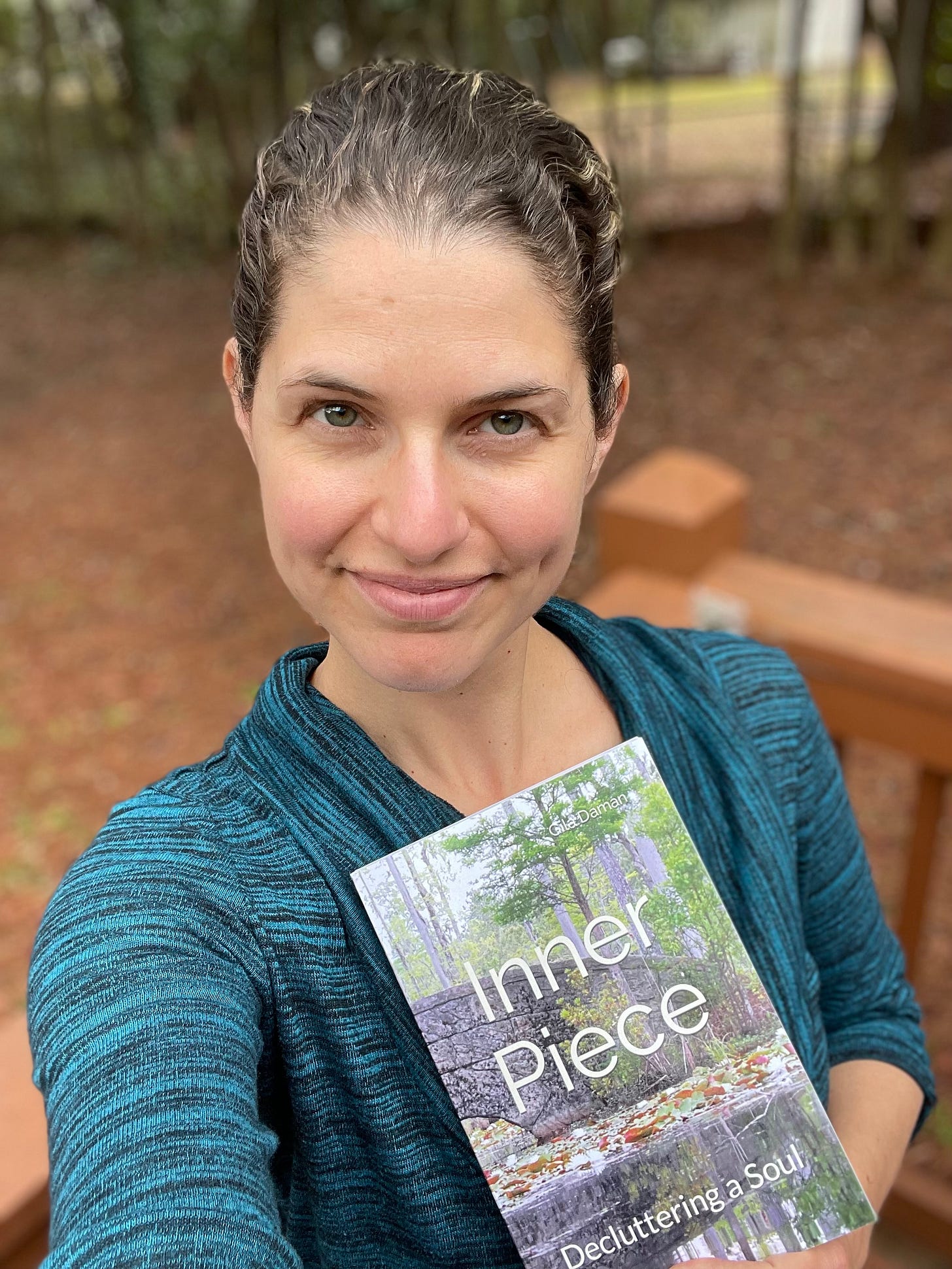 To learn more about Inner Piece: Decluttering a Soul, click here.