This stuff that covers up my truth
Disconnects me from the spark of my youth
Recently I've been getting rid of many of my belongings. I am downsizing to a home less than half the size of my current home. At first I was daunted by it, and I still am—it's a lot of work, and a lot of letting go of feeling security being surrounded by objects. Sentimental items, items that ground me in the past. But at the same time, make me less open to what my future can be, and more importantly who I am at this very moment.
It's crazy to think that I self-published Inner Piece: Decluttering a Soul, prior to the realization that I would in fact be decluttering, moving, and starting anew.
At the time, I was indeed letting go of the past, healing from the past, but I had not yet decided to get rid of many of my things in pursuit of living in a home that would facilitate my and my daughter's healing, give us a fresh start.
When I look back at my first book, The Roadmap Ends Here: Entering Adulthood, I also see a conversation being had within that ended up materializing more so in later years. It was published in 2016, based off of previous years' writings which I started compiling in 2010. In it, I discussed how academia didn't prepare me for much of what life was going to bring my way, and the importance of art, music, and recess—creative outlets, spaces where we could cope, should life become complex, emotionally difficult and/or if we were to encounter trauma.
School cultivated our minds, at times at the expense of our heart and our soul. But when times get tough, it is not our mind that gets us through it, but our intuition, our body's wisdom, and our self-compassion.
I believed this in 2016, and 7 years and 4 books later, I still staunchly believe this, even more.
My writing has now helped me cope not only with the sudden loss of my father when I was 21, but with a divorce, and a traumatizing one at that.
Writing, along with other art forms, are the expressions of our soul. And at times, we may express something that consciously we haven't even articulated yet.
And sometimes we may look back, connect the dots, and see that we have always been on this path all along—guided by that small, still voice within us.
Art accesses the recesses of our soul. Through an artistic medium, our soul shares its wisdom with us.
And even if in bit-size pieces, in time we can look back and see our socio-emotional evolution within our very artwork.
We may not know exactly where we are headed in life.
But our soul has an inkling. And it's there, guiding us along our path.
If we but listen to it.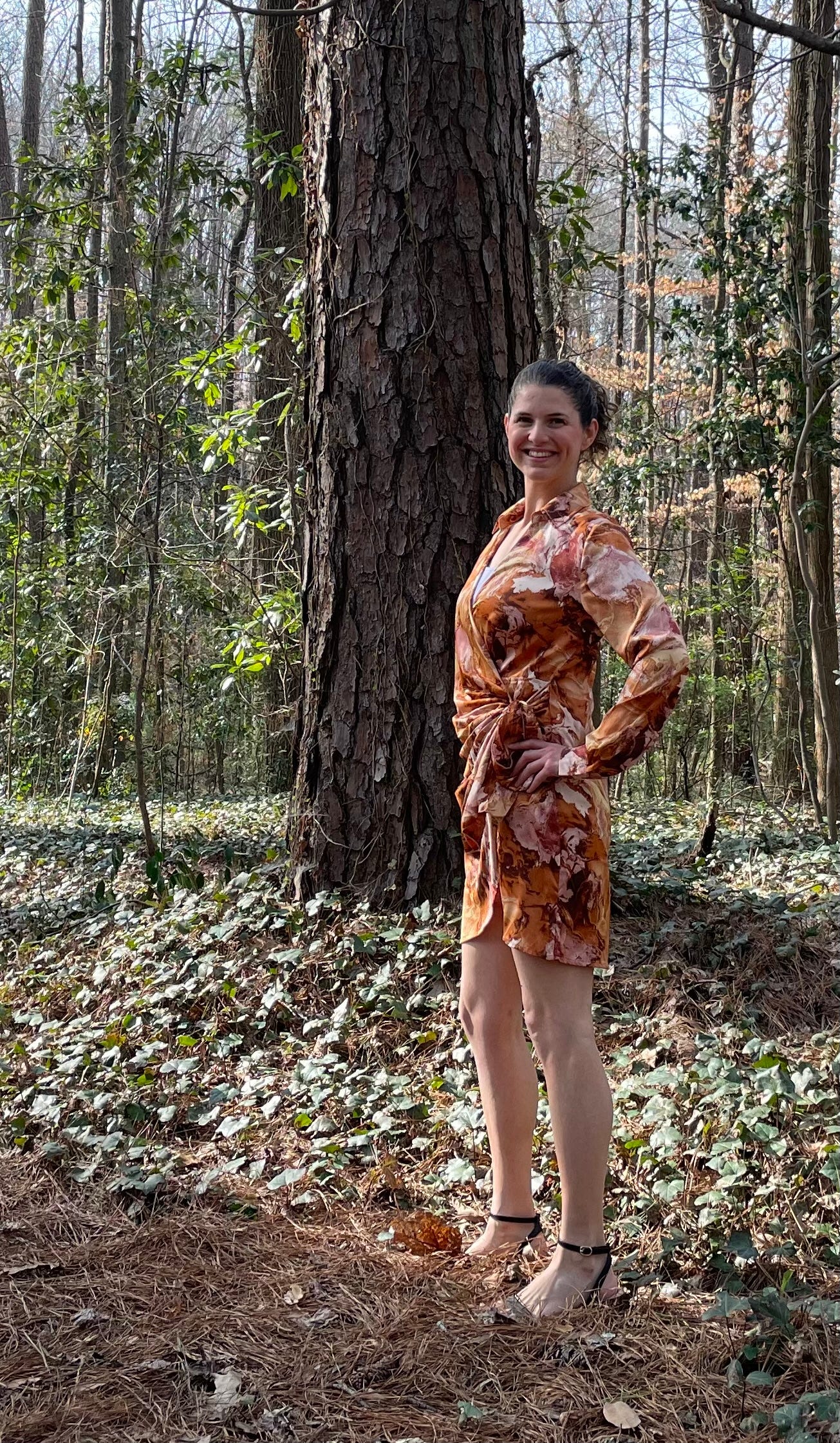 My latest release, Inner Piece: Decluttering a Soul is available here.